Service and
MANUFACTURING
Prototype and series production
Based on complex designs, we manufacture prototypes and small to medium series for you. We like to develop these designs in cooperation with you.
Due to our cooperation with the Department of Electronics Technology and the Center for Micro- and Nanotechnologies at the Technical University of Ilmenau, we are able to process customer orders very quickly and flexibly. Especially by providing the entire LTCC production line, the throughput times of the processes are reduced enormously.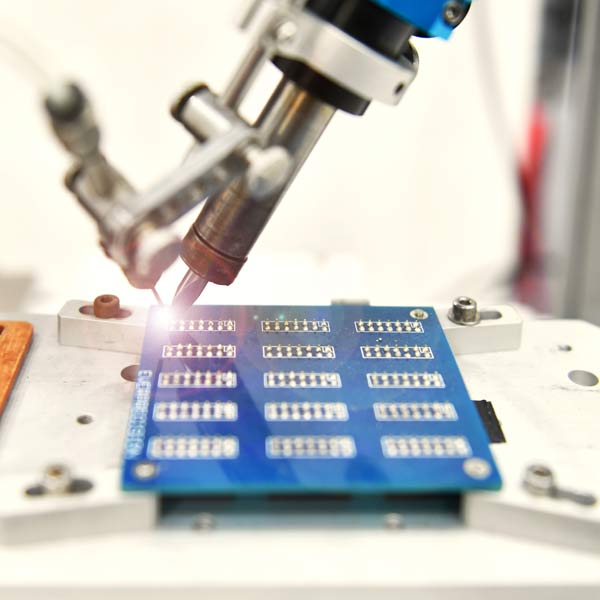 We will take over processes you have developed for you in an uncomplicated and short-term manner.
Process transfer and support
We integrate the processes and technologies developed on your behalf into your corporate structure. We strive for direct exchange with you and your employees in order to minimize downtimes of personnel and machines and at the same time train your employees.
We accompany you in all phases of process development and their adaptation to constantly changing requirements.